Furrow's reading period for our May 2018 issue has closed.
The reading period for our 2019 issue will be December 1, 2018 – February 20, 2019.
---
We accept unpublished poetry, fiction, nonfiction, art, and comics by undergraduate students.
To be eligible for publication in our next issue (May 2019), you must be enrolled as an undergraduate at any college or university during the 2018-2019 academic year.
Please leave your name off all pages/images, because we judge submissions anonymously.
Poetry: Submit up to 5 poems, as separate files.
Fiction: Submit 1 story, up to 5000 words, double-spaced
Nonfiction: Submit 1 essay, up to 5000 words, double-spaced
Art: Submit up to 5 images, preferably <3MB each, with a pure white or transparent background
Comics: Submit up to 10 pages
Click the link below to submit your work via Submittable. It's free and easy, but if you have problems or questions, you can email us at furrowmag@gmail.com.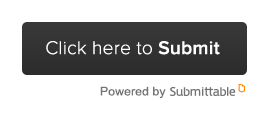 We will notify you of acceptance or rejection by late April.
---
By submitting to Furrow, the author confirms that s/he is the sole author of the work, and that the work does not infringe on any other rights. The authors of these works also acknowledge that by submitting they are giving Furrow permission to utilize their work for the print journal, online content, or both. Submissions that do not observe these guidelines may be disqualified.